Call Elgin Sheet Metal Co. for a consultation today.
Our Ductless HVAC Elgin IL technicians have the specialized training and hands-on knowledge to design the ideal system for your comfort needs.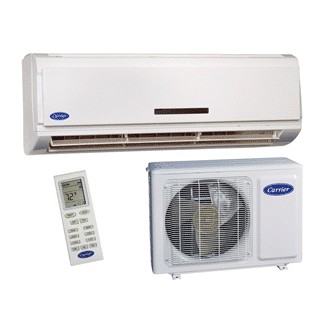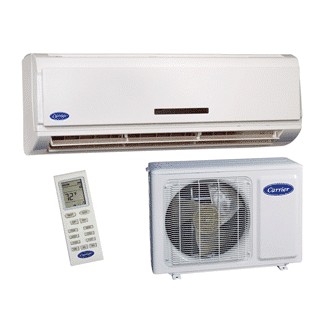 DUCTLESS HVAC ELGIN IL REPAIR, SERVICE AND INSTALLATION
Even if your home lacks ductwork, there's a home comfort system that's right for you. No major remodeling, simple installation, no sacrificing the view from a favorite window, and yet you'll enjoy refreshingly cool home temperatures all summer long.
Ductless air conditioning, also known as mini-split systems, incorporates neatly into your living space. Mounted high on the wall, or even the ceiling, these systems are aesthetic and effective, quietly directing conditioned air to all corners of the room.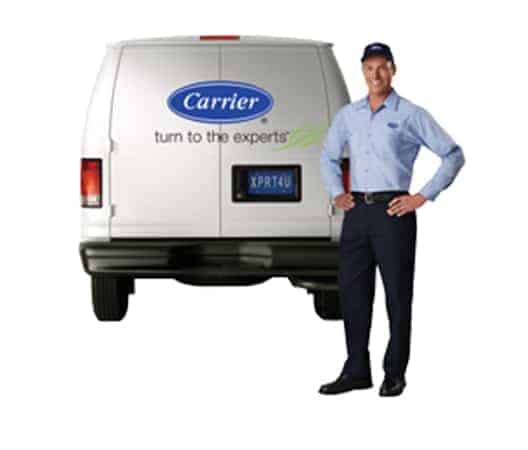 Ductless mini-splits are a compact central air unit with the wonderful option of cooling or heating one room or more. Comprised of an indoor evaporator and outdoor condensing unit, split systems allow you to condition only those zones that are occupied, so you aren't wasting valuable energy when no one is around to appreciate it.
And because Ductless HVAC Elgin IL air handlers are independently controlled, each room utilizes its own thermostat, enabling you to personalize temperature control.
An advantage of the outdoor unit is that it can be tucked away in an inconspicuous space fifty feet from the indoor evaporator. The indoor air handler can be suspended from the ceiling, mounted flush into a drop ceiling or installed on a wall. Typical size of an indoor ductless HVAC unit is about seven inches deep, so they fit comfortably into any home.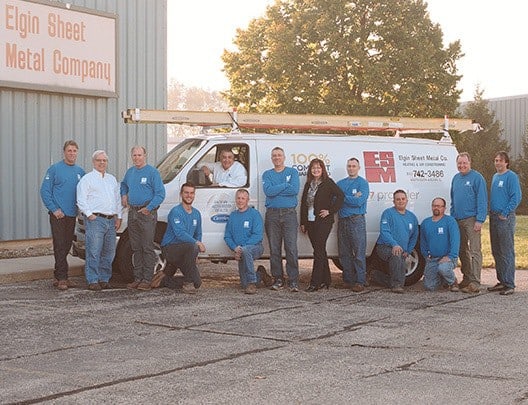 WE OFFER
EMERGENCY SERVICE
WE DELIVER ON OUR PROMISE
WE OFFER ROUTINE MAINTENANCE
With approved credit, we offer financing
Ductless HVAC Elgin IL
The installation of ductwork requires cutting holes in walls, floors, ceilings and even sacrificing precious closet space. The mess of retrofitting can be discouraging. Mini-splits need only a 3 to 4 inch hole in an exterior wall. With no ducts to leak treated air, ductless systems are a highly efficient method of cooling your home. In conventional systems, leaking ductwork can account for up to 30% of energy losses, especially if the ducts are located in unconditioned crawl spaces or the attic.
Mini-split ductless HVAC systems utilize inverter technology, enabling the system to quickly adjust speed to meet the heating and cooling specifications of the home. The sound generated by the indoor air handler is normally between 21 and 30 decibels, the level of a whisper, which is about half as loud as a conventional unit's operational noise. The outdoor condensing ductless HVAC unit averages around 60 decibels, or the level of a normal conversation.
The NATE-certified technicians from Elgin Sheet Metal Co. have the firsthand knowledge, training and tools necessary for swift and proper installation of ductless HVAC Chicago mini-split systems. After discussing your expectations and any concerns you might have, we will factor in the size and style of your home, consider any hot or cold spots and humidity issues before making a recommendation. As a Comfort 24/7 Provider our work is entirely guaranteed to meet your approval. If, within the first two years of installation, you are not completely happy with your Carrier ductless mini-split system, we will solve the issue or remove the installed component and refund the installation price.
Recognized as a Carrier Dealer, Elgin Sheet Metal Co. is able to provide our customers the most energy efficient, durable and proven systems on the market today. For over one hundred years, Carrier has continued to raise the bar for home and commercial cooling. Since American engineer Willis Carrier first invented modern air conditioning, Carrier products have been distinguished among the world's best.
The Carrier Residential Ductless HVAC Chicago Series achieves unmatched cooling and heating satisfaction in a compact wall system that integrates into any home design. You get the satisfaction of both heating and cooling. Exceptional energy efficiency of up to 23 SEER guarantees significant savings in monthly cooling costs, while impressive HSPF ratings of up to 10.0 delivers the ultimate in heating efficiency. Extremely quiet, this versatile heat pump offers the added convenience of wireless remote, allowing you to adjust temperature settings from your recliner.
Whatever challenges you may face in home and commercial comfort, Elgin Sheet Metal Co. provides smart and sophisticated solutions. We deliver practical, efficient and affordable temperature controls for all our valued customers throughout Elgin IL.
If you ever have a problem with your equipment, we ask that you call our Service Department as soon as you realize that you cannot solve the problem by yourself.
The sooner you call us, the greater the chance that your problem will be taken care of at a time that is convenient for you.
If you have a question about your equipment or about our preventative maintenance programs, please call us at 847-742-3486 and ask for the Service Department.