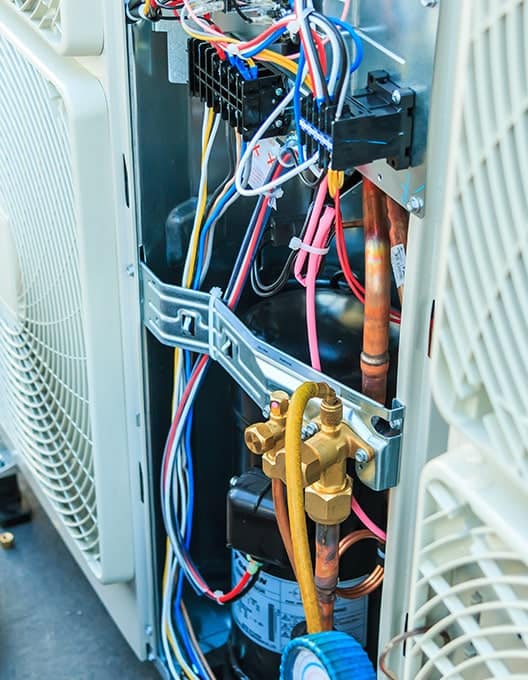 A/C SERVICE COMPANY & AIR CONDITIONING SERVICE
Just because you can't see the dirt and debris inside your cooling system, doesn't mean it isn't there. Just because your equipment seems to be working OK, doesn't mean it's operating at peak capacity and efficiency. As you continue to rely on neglected equipment to carry the heavy summer workload, you're paying far too much in energy costs, living with decreased performance, and degraded air quality. It's only a matter of time before you're faced with repairs. When the solution is cost-effective and as simple as calling Elgin Sheet Metal Co. for professional air conditioning service, it only makes sense to protect your air conditioner service with a quick and convenient tune-up.
An improperly maintained cooling system can conceal all sorts of nasty contaminants that degrade indoor air quality, reduce efficiency, and risk your long-term health. The combination of increased temperature and moisture within your HVAC equipment promotes the growth of natural organisms and accelerates the decomposition process of animal and plant matter. Tucked away in the inner workings of your system, mold, mildew, infestation of insects, dead rodents and other debris can block airflow, strain motors, and lead to increased allergens in the home.
After months of sitting idle, your air conditioner can potentially spray bacteria directly into your home. Inhaled by you and your family, these airborne pollutants can cause numerous health problems.
Fatigue, coughing, sore throat, congestion, asthma attacks and respiratory tract infections have all been linked to improperly maintained air conditioning service.
Through comprehensive cleaning and tuning, Elgin Sheet Metal Co. will optimize your system to provide the best level of defense against allergens, pathogens, and particulates.
We'll also optimize humidity control, providing a line of defense against microorganisms that thrive in hot, moist air.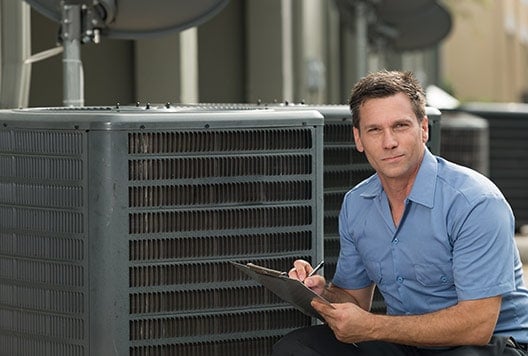 WE OFFER
EMERGENCY SERVICE
WE DELIVER ON OUR PROMISE
WE OFFER ROUTINE MAINTENANCE
With approved credit, we offer financing
Top-Notch A/C Service
Call Elgin Sheet Metal Co. for a convenient, practical and comprehensive air conditioning service system analysis. Our team of specialists are licensed, insured, EPA and NATE-certified, having demonstrated extensive knowledge specific to the installation, service and repair of HVAC products. Elgin Sheet Metal Co. is recognized as a Carrier Dealer and air conditioning service tech, which translates into the highest level of training, education, product awareness and business practices. As a Carrier Dealer, we utilize use Parts whenever possible, restoring efficiency, sound levels and integrity.
Our qualified air conditioning service technicians will check for proper amounts of refrigerant, test for possible leaks, and reclaim and recycle old refrigerant. We will meticulously clean coils, and measure airflow through the evaporator coil, as organic particles like pollen and mold can collect on the fins, restricting air flow to the point of condensate freezing. We will inspect electric terminals, tighten connections, oil motors, check belts for wear, and make sure the condensate drain is free from clogs to prevent excess moisture. By performing a checklist of necessary tasks, the Elgin Sheet Metal Co. cooling specialists will return your cooling equipment to ideal condition.
Air conditioning service maintenance extends life, prevents breakdowns, and boosts efficiency & comfort. That translates into a system that costs less to operate. And while you're enjoying lower energy bills and greater cooling performance, you'll also benefit from a cleaner, healthier home.
Call 847-742-3486 to schedule a convenient time for service. By having your equipment inspected by Elgin Sheet Metal Co. in the spring, you can be sure it will be ready when you need it most.
If you ever have a problem with your equipment, we ask that you call our Service Department as soon as you realize that you cannot solve the problem by yourself.
The sooner you call us, the greater the chance that your problem will be taken care of at a time that is convenient for you.
If you have a question about your equipment or about our preventative maintenance programs, please call us at 847-742-3486 and ask for the Service Department.