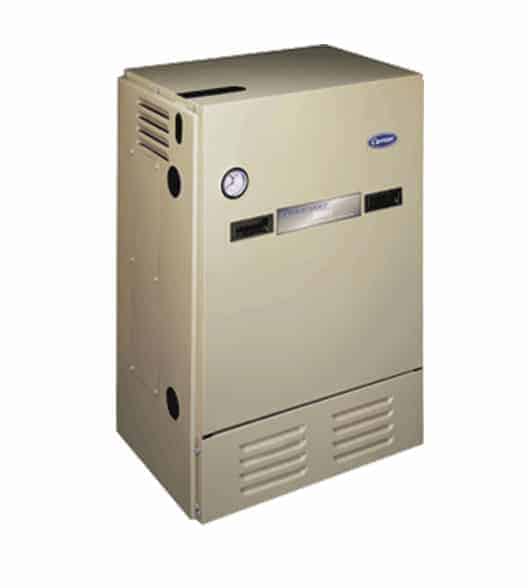 BOILER SERVICE, BOILER REPAIR & BOILER INSTALLATION
If you're looking to install new, replace old, or require service for an existing boiler system, Elgin Sheet Metal Co. has the factory training, experience and knowledge to meet your needs. For the installation of a boiler system, you need a qualified, local contractor to guarantee safe operation, reliable performance and optimal energy efficiency. At Elgin Sheet Metal Co., our NATE-certified technicians match the highest level of service with exceptional products for an unbeatable combination.
When you call Elgin Sheet Metal Co., you're rewarded with quick and professional installation. Our licensed technicians arrive on time, dressed in uniform and maintain a neat and organized jobsite. We protect floors and surfaces from damage, reclaim old equipment, and are fully insured. As a Carrier Dealer, our service team receives continued training, ensuring up-to-date knowledge of the increasingly complex technology, equipment and features of heating and cooling related systems.
Boiler systems can easily be designed with separate zones, allowing heat to be restricted to specific rooms and adjusted to individual preferences. These systems are wonderfully quiet and produce far less dust than a forced air furnace. Electric ignition has eliminated the need for constantly burning pilots lights, and through advancements in combustion technology, more heat is extracted from the same amount of fuel, greatly improving AFUE ratings.
Any time you're in the market for heating or cooling equipment, Carrier products top the list. The most durable construction, innovative features and advanced technology allows for long-lasting comfort at peak efficiency. For gas and oil fired water or steam boilers, Carrier offers something for every expectation, requirement and budget. AFUE ratings range from 80 to 90 percent with plenty of options to tailor a system to your exact needs. And when you trust the installation of your new Carrier boiler to Elgin Sheet Metal Co., both the equipment and our work are covered under the Comfort 24/7 New Installation Guarantee.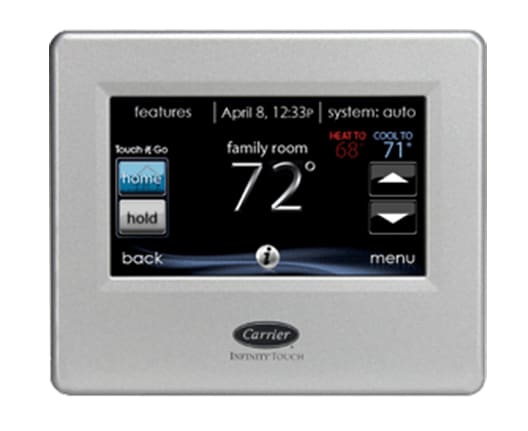 WE OFFER
EMERGENCY SERVICE
WE DELIVER ON OUR PROMISE
WE OFFER ROUTINE MAINTENANCE
With approved credit, we offer financing
Boilers in Elgin IL
To promote safe, efficient and reliable operation, Elgin Sheet Metal Co. strongly recommends annual maintenance. If your system is relatively new, professional attention is required to continue warranty coverage. Elgin Sheet Metal Co. technicians have the resources and skills to optimize your boiler system, restoring efficiency, preventing sudden breakdowns and increasing system longevity. Conscientious inspection, thorough cleaning and annual troubleshooting are the very best guarantee for a smooth running boiler.
For boiler installation, annual service or sudden repair needs, call Elgin Sheet Metal Co. at 847-742-3486. Through prompt response time, dedicated attention, and our 24-hour emergency service, rest assured, we're always available when you need us most.
If you ever have a problem with your equipment, we ask that you call our Service Department as soon as you realize that you cannot solve the problem by yourself.
The sooner you call us, the greater the chance that your problem will be taken care of at a time that is convenient for you.
If you have a question about your equipment or about our preventative maintenance programs, please call us at 847-742-3486 and ask for the Service Department.