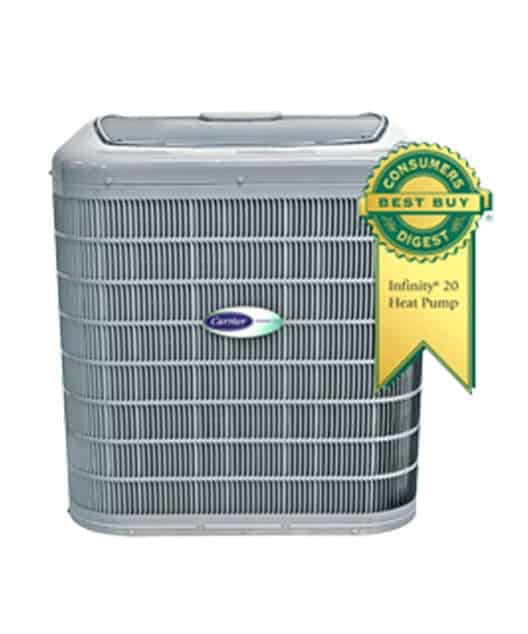 AIR CONDITIONING INSTALLATION & A/C INSTALLATION
To fully enjoy your summer, your home needs to provide sweet relief from the intense heat and humidity. If you've always believed a refreshingly cool home is a luxury you can't afford, it's time to reconsider. Consumer demand and advancements in engineering have redesigned air conditioners into affordable, energy efficient possibilities for every sized space and style of home. Whether you're interested in a portable unit to cool a single room or central air, Elgin Sheet Metal Co. has an option to exceed your expectations. By matching your specific needs with a quiet, energy-efficient and reliable cooling system, we'll ensure your comfort and satisfaction with our air conditioning installation.
Modern cooling technology has resulted in 30-50 percent less energy use, when compared to models from 20 years ago. Simply by replacing an air conditioner that is only ten years old with a high-efficiency model, you can shave 20 – 40 percent off your utility bills. At Elgin Sheet Metal Co., we offer a comprehensive line of cooling equipment featuring the latest technology, designs, and conveniences on the market, to bring you the highest level of satisfaction with your air conditioning installation.
Accurate sizing and skilled installation are essential for your new system to reach expectations of efficiency, sound levels and longevity.
Overly large units repeatedly cycle on and off, failing to attain ideal efficiency and humidity removal. And because of continued stops and starts, additional wear is placed on components, stressing the entire system.
A unit that is too small will fail to generate adequate cooling, and will run non-stop, costing more to operate.
When an air conditioning installation system is properly sized and installed, it will provide satisfying and dependable comfort for fifteen to twenty years.
WE OFFER
EMERGENCY SERVICE
WE DELIVER ON OUR PROMISE
WE OFFER ROUTINE MAINTENANCE
With approved credit, we offer financing
NATE-Certified A/C Installation in Elgin IL
The dedicated air conditioning installation team from Elgin Sheet Metal Co. is NATE-certified, having passed a comprehensive set of core and specialty exams to verify their technical competency. As a Carrier Dealer, our servicemen receive continued factory training specific to Carrier technology and products. Our sales representatives pursue education to accurately identify and recommend options that will deliver the very best comfort and value for your cooling dollar. Trust the trained professionals from Elgin Sheet Metal Co. to make economical recommendations for style and size, matching your budget and preferences to the right air conditioning installation equipment.
Carrier offers a full line of cooling options to answer any challenge. The Infinity Series is ENERGY STAR rated in all sizes, promising exceptional efficiency, and up to 21 Seer. No matter how big of an area you want to cool, the two-stage compressor allows the system to operate primarily in low-stage, reaching superior dehumidification and efficiency. The filter drier system safeguards against moisture and contaminants, and EPA approved refrigerant reduces impact on the environment. Compressor sound blanket maintains sound levels at an impressive low of 65 decibels.
Elgin Sheet Metal Co. has met and surpassed the expectations of homeowners throughout the City of Elgin IL since 1936 with air conditioning installation. We offer free estimates, financing options with approved credit, and since we've been around for the last 50 years, you can trust will still be here to handle your annual maintenance for as long as you need us. To further ensure your complete and uninterrupted comfort, Elgin Sheet Metal Co. provides 24-hour emergency service. As a Comfort 24/7 provider, our work and equipment is completely guaranteed to meet your approval or your money back. Our team is licensed, fully insured and EPA certified in the safe handling of refrigerant.
We're familiar with the heat and humidity of summertime in Elgin. We understand the importance of reliable, efficient and safe air conditioning. Our goal is to provide practical solutions you can trust to stand the test of heat, humidity and time. With minimal intrusion into your home, carefully protecting all surfaces from damage and retrieving all old equipment and discarded packaging, we strive to provide a rewarding installation process. Call Elgin Sheet Metal Co., and start enjoying your summer in a whole new way.
If you ever have a problem with your equipment, we ask that you call our Service Department as soon as you realize that you cannot solve the problem by yourself.
The sooner you call us, the greater the chance that your problem will be taken care of at a time that is convenient for you.
If you have a question about your equipment or about our preventative maintenance programs, please call us at 847-742-3486 and ask for the Service Department.