Bartlett Heating and Cooling – Contact Elgin Sheet Metal – Serving the Suburbs For More Than 75 Years
Welcome to Elgin Sheet Metal! We're a family-owned and operated contractor that's been serving customers in the communities of Bartlett, Elgin, Pingree Grove, Hoffman Estates, Streamwood and more for over 75 years with HVAC services that work.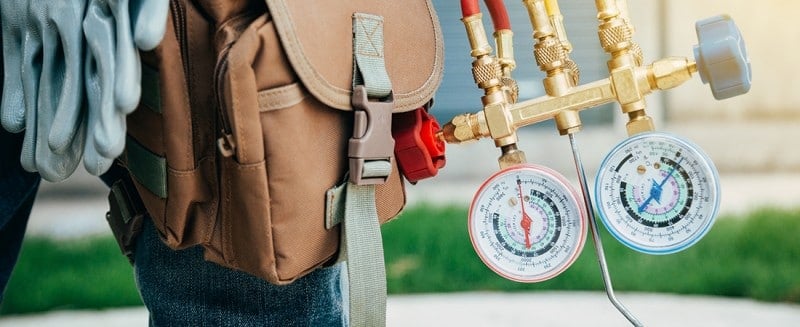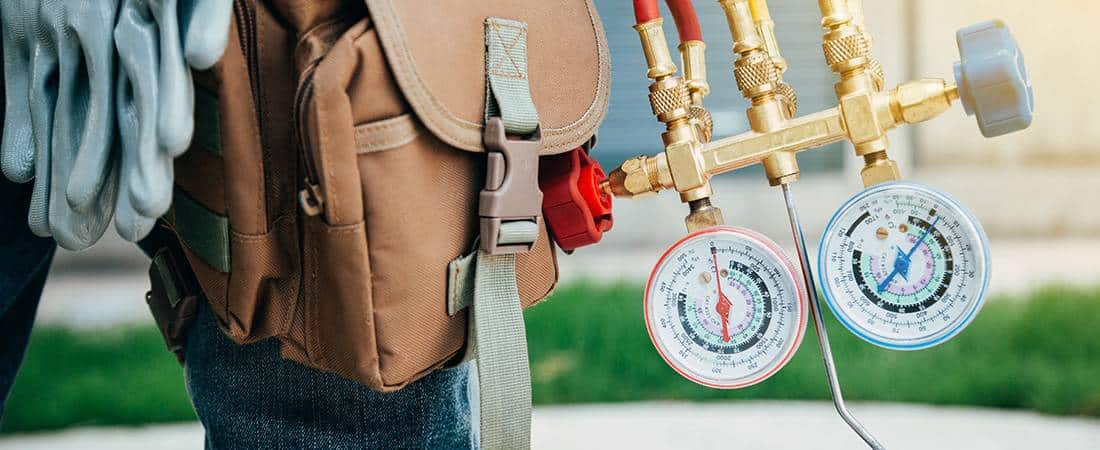 Bartlett Heating and Cooling Solutions – Furnace and Home Heating Repairs, New Installations
There are multiple options when it comes to considering a brand new home heating system. The Bartlett Heating and Cooling team at Elgin Sheet Metal can design a quality heating system that is the ideal fit for your home using Carrier products that are built to last. We start by assuring your new Carrier furnace will be accurately sized for your residence. This essential step in the process ensures the new furnace will not be undersized or oversized for the required loads of the home—which is a critical part of achieving optimal comfort and extending the lifespan of the heating system. We also evaluate your ventilation ductwork system to decide if alterations or replacement will be needed.
Before our Bartlett Heating and Cooling experts get started on a new furnace installation, we'll go over the process with you step-by-step. Our service techs put a premium on good customer care and are happy to answer any questions you'll have along the way. We want you to be happy with your new furnace and stay warm and comfortable for many winters come!
An Efficient Carrier Furnace Saves You Money
During the wintertime, a major portion of your monthly utility costs are probably due to your home heating system. As most furnaces grow older, they simply must work harder to heat a home adequately. Not surprisingly, this decline in efficiency results in increasing energy costs. There have been remarkable improvements in highly-efficient heating technologies–talk with our Bartlett Heating and Cooling experts today about which Carrier furnace may be the right one for you.
If you ever encounter a problem with your home heating system during the cold weather season, you can depend on our trained and NATE-certified service technicians to restore reliable heating to your household. If you are presently experiencing any problems with your furnace, contact Elgin Sheet Metal to arrange an appointment with one us for evaluation of your Bartlett Heating and Cooling problem. We can service all makes and models of HVAC equipment!
When Is It Time To Replace My Furnace?
There comes a time for most homeowners when their furnace will begin to need repairs more and more frequently. At a certain point it will become inefficient from a cost standpoint to keep repairing a furnace that is in decline and nearing the end of its lifespan. By replacing an older furnace and home heating system – which gets quite expensive to maintain – homeowners can avoid steep heating bills. Some gas furnaces that are more than 15 or 20 years old can become a financial drain – even wasting as much as 45 percent of the heated air they produce!
We utilize only the very best products and equipment all designed to save our customers money on their energy bills. We're here to help you make an informed choice whether to repair or replace your Bartlett Heating and Cooling system.
Preventative Maintenance Is Key For Dependable Bartlett Heating and Cooling
Like a well-maintained motor vehicle, a furnace or an air conditioner that has received consistent upkeep will run more efficiently and for a much longer period of time than equipment that is neglected. We typically recommend that our customers schedule a yearly inspection by our service techs of their Bartlett Heating and Cooling system. It gives us a chance to evaluate your furnace and/or your air conditioner to look for any parts that may need repair or replacement. In the long run, preventative maintenance improves performance and saves money.
Air Conditioning Repair
There's never an ideal time for a residential air conditioner to stop working. Being suddenly faced with a hot, muggy household in June is an unpleasant surprise for any homeowner. Just like a problem with insufficient heating in the winter, air conditioner malfunctions in summer typically call for prompt Bartlett Heating and Cooling solutions. When you call Elgin Sheet Metal, we'll dispatch one of our seasoned HVAC techs right away to help resolve the situation at affordable rates.
The team at Elgin Sheet Metal wants you to keep cool this coming summer. If you're concerned that your air conditioner may not be performing as well as it should be, here are some common warning signs to watch for:
Weak airflow, lack of cooled air. This is the clearest indicator that an air conditioner is experiencing problems. If you switch on your cooling system and the airflow doesn't come out cooled in a few minutes or so, there's a good likelihood that Bartlett Heating and Cooling services are needed right away. The central problem could be a result of debris and clogs forming in your home's ductwork. This can block proper airflow and is a problem that won't resolve on its own and only get worse with time. Regardless of the cause, weak airflow is a certain sign of Bartlett Heating and Cooling matter that requires service.
Accumulation of moisture. All air conditioners will tend to create moisture to some degree. Units that are working correctly, though, should be unaffected by a small amount of moisture. If moisture is collecting or leaks are occurring around the unit, however, the liquid may be refrigerant fluid. This problem will cause the air conditioner system to perform poorly, and also may pose a serious health hazard to your household. Even if it's only water that's collecting, letting the leaks continue can lead to a mold growth problem.
Weird noises. As is the case with other major home appliances like a furnace, unusual sounds are a sign of the need for Bartlett Heating and Cooling services. Was your air conditioner getting noisy last summer? Grinding or squealing noises are never a good sign and should not be overlooked for too long. Contemporary air conditioners are manufactured to function at a low, hardly noticeable volume.
So if your air conditioner is making weird sounds consider it a cry for help and don't hesitate to call us for fast service.
Foul odors. Just as sudden sounds usually signal a problem with a Bartlett Heating and Cooling system, so too do unusual odors. Your air conditioner should be emitting odorless, cooled air. A smoky or burning aroma is the sign of a potentially serious issue that calls for prompt attention by an HVAC expert.
Spiking energy costs. If you've noticed that your monthly energy expenses increased more than expected in the summertime, it could very well be related to a cooling system that is working too hard to keep your home sufficiently cooled. Our Bartlett Heating and Cooling team can assess your cooling system and recommend repairs that will restore better efficiency or recommend and install a new air conditioner unit for you. Either way, those monthly cooling costs will be much more manageable.
If you're seeing any of these signs don't hesitate to give us a call for affordable Bartlett Heating and Cooling solutions. Contact Elgin Sheet Metal at 847-742-3486 to set an appointment.