Call 847-742-3486 for Speedy Pingree Grove Heating and Cooling Services by Elgin Sheet Metal.
Affordable Pingree Grove Heating and Cooling solutions that will keep you comfortable all year long! Elgin Sheet Metal is a family-owned company that's been serving communities like Pingree Grove, Hampshire and Elgin for more than 75 years. Below you'll find some useful information about the range of services we offer: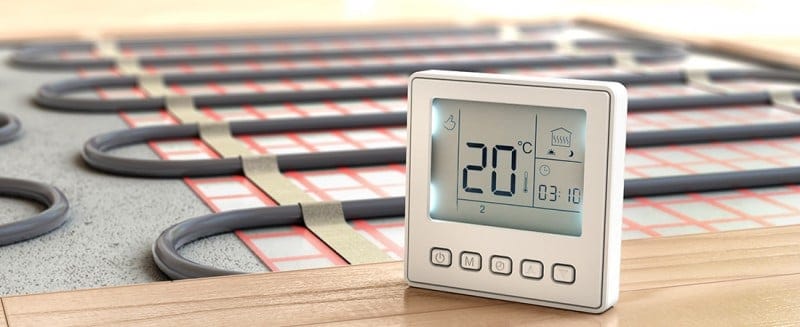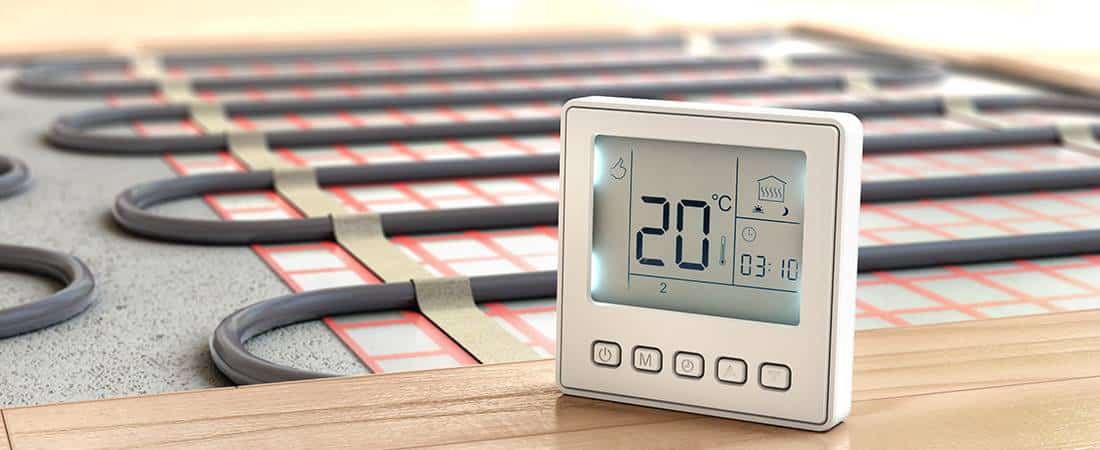 Pingree Grove Heating and Cooling Solutions – Furnaces
Home and commercial property owners count on a functioning furnace to keep warm in the winter and when it stops working there's simply no time for delay.
Lack of heat can quickly result in dangerously cold temperatures in your residence. If the temperatures outside are low enough, every moment that your heating system is down is also putting your pipes in danger of freezing and bursting. You can depend on our reliable Pingree Grove Heating and Cooling service techs to be there when you need fast and affordable furnace and heating solutions.
Furnaces are generally not the type of component for do-it-yourself repairs. They are sophisticated technologies that usually require an experienced technician to identify malfunctions if your home is not being heated adequately. Our technicians can locate the issue and resolve it whether you need a routine Pingree Grove Heating and Cooling repair, a replacement part or installation of a new furnace.
A furnace contains motors, belts, fans and bearings – even a minor problem can impede its function or cause it to cease working completely. Other potential trouble areas to watch for if your furnace isn't working correctly include:
A dirty, clogged filter. If a furnace air filter isn't changed on a consistent basis, it can become clogged and slow the air flow through the unit. Not only can this stop warmed air from moving efficiently throughout a home or commercial building, the extra strain placed on the furnace can reduce its lifespan.
Pilot light problems. When a pilot light or an ignition control system is not working as it should, the furnace will simply not be able to activate and heat your home.
A malfunctioning thermostat: The thermostat is what manages the temperature in your home. If it isn't in working order your home can be too warm, too cold or the unit may shut down. In the event that the condition of your existing furnace likely means purchasing a new one is the best move, your Elgin Sheet Metal service tech can advise and guide you throughout the process of selecting a new furnace.
As a Carrier dealer, we can explain the features and benefits of our many available furnace models. You'll have confidence knowing you're making a wise choice that will meet your Pingree Grove Heating and Cooling needs. We'll also professionally install your new furnace and ensure it is in compliance with Pingree Grove Heating and Cooling safety and building standards.
Homeowners want their critical comfort systems to be dependable and safe 24/7. Scheduling furnace maintenance is an essential step toward preventing an emergency situation that could leave your home without heat. Contact Elgin Sheet Metal to schedule a yearly inspection and furnace tune-up. We'll give it the expert care needed for long an effective heating lifespan.
Elgin Sheet Metal for Affordable Pingree Grove Heating and Cooling
Homeowners depend on their air conditioners to keep cool and comfortable when temperatures climb. If an air conditioner malfunctions in the middle of summertime it can mean hot, humid and uncomfortable conditions until repairs are made. Prolonged exposure to very high temperatures can even pose a health risk – particularly for elderly folks.
There are a number of problems that can lead an air conditioner to malfunction and the need to call for Pingree Grove Heating and Cooling repair: it may be that the thermostat or thermostat's sensor is not working, or that the air conditioner's motor or its compressor have failed. Also, a clogged filter or evaporator can cause problems or refrigerant fluids may be too low.
It's essential to have a dependable Pingree Grove Heating and Cooling service provider take a look your system. Improper or inconsistent maintenance – such as adding the wrong type of refrigerant or failing to stop a leak – can lead to even more potential problems.
Turn to the expertise of Elgin Sheet Metal to make sure your Pingree Grove Heating and Cooling is done right the first time! Our HVAC experts will inspect your air conditioning unit and cooling system to assess what's causing the problems and review what your best options are.
A cleaning might be all that's needed to have your a.c. unit back in working order. Or, you may need to have us replace a part or two. In other cases, it might make more economical sense to consider replacing the air conditioner unit. If that is the case for you, our technicians can help go over your options in selecting the appropriate size and model for your residence. Options may include:
Central air. Frequently the wisest choice for keeping your entire home cooled all summer long.
Room units. Often an ideal solution if you'll only need a single room or two cooled.
A split system. This configuration separates the outside compressor and condenser units from the inside component. It can be appropriate if your house is equipped with the proper ductwork already.
According to the U.S. Department of Energy, heating and cooling can account for approximately 50 percent of the average home's energy consumption. Our experienced Pingree Grove Heating and Cooling techs can recommend the most energy-efficient air conditioners, install the unit correctly and remove the old unit. Many air conditioning malfunctions are the result of an improper installation, but our services will ensure that your unit is installed correctly the first time.
Regularly performed maintenance will assure your air conditioner is at top efficiency and can prolong its effective lifespan. Schedule a yearly annual maintenance checkup with an Elgin Sheet Metal technician to clean out the unit, check on refrigerant fluid levels and to check that the system is in dependable and safe working condition. Call us today for help with any Pingree Grove Heating and Cooling issues that may come up with your air conditioner – whether it's for maintenance, repairs or replacement parts.
Elgin Sheet Metal for Pingree Grove Heating and Cooling Solutions – Boiler Installation
If you are looking to install a new boiler, replace an old one or if you need services for your home's existing boiler, Elgin Sheet Metal has expertise to meet your needs at affordable pricing. For expert installation of a new boiler system, you'll want an experienced local contractor to assure safe and reliable function and the highest energy efficiency. Boiler systems can be designed with separate zones, enabling heated to be restricted to certain rooms and adjusted to your particular preferences. These heating systems are remarkably noiseless and emit far less dust than some forced air furnaces. Electric ignition is a feature that has done away with the need for continually burning pilots lights, and thanks to enhancements in combustion technologies more heat comes from the same amount of fuel, which improves efficiency.
When it comes to water or steam boilers, our line of Carrier products offer something for every Pingree Grove Heating and Cooling application and budget. Plus, when you trust installation of your new Carrier boiler to our team, both the boiler and our services are fully covered under our Comfort 24/7 New Installation Guarantee.
If you're Pingree Grove Heating and Cooling systems are not keeping your home or commercial property as comfortable as you would prefer, give Elgin Sheet Metal a call at 847-742-3486.