South Elgin Air Conditioning – Repair, Maintenance and New Installation for Home and Business – Call Elgin Sheet Metal at 847-742-3486 – Serving Kane County Since 1936
For home and commercial property owners, one of the trickiest decisions to make is when it's time to replace your South Elgin Air Conditioning system. While getting a new cooling system can be a significant investment, so too can the expense of continual repairs and service calls just to keep an aging unit running for one more summer.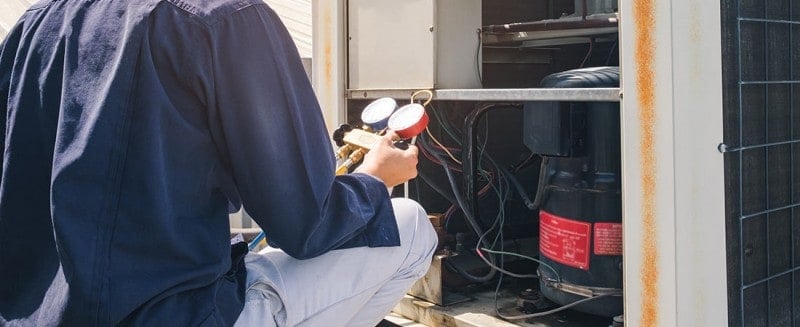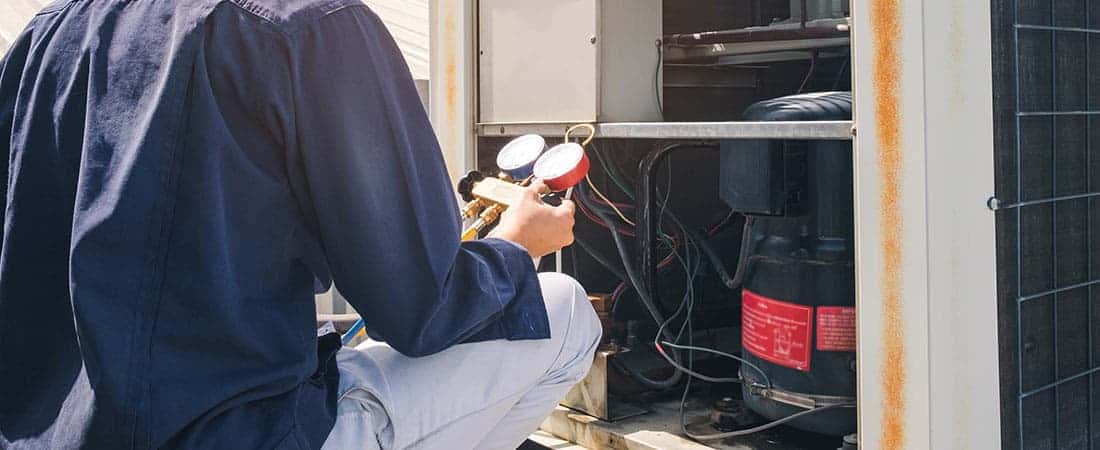 South Elgin Air Conditioning
So how is one to know when the time has come to consider a new South Elgin Air Conditioning system? The dependable signs we present below are certain to help you in making your decision:
*Your South Elgin Air Conditioning is more than 10 years old. Generally, most homeowners can expect that a well-maintained air conditioning unit will perform consistently for approximately 15 years. But if you are frequently in need of costly repairs and your South Elgin Air Conditioning is already over 10 years old, replacing it with a new, efficient Carrier unit may very well be the economically sensible choice.
This is particularly true when you take into account the many improvements in efficiency that have been implemented in recent years in the HVAC industry. At Elgin Sheet Metal, we are factory-authorized dealers of Carrier products – which are among the leading comfort systems on the marketplace today.
*Your existing cooling system is simply not very efficient or effective. In the event that your South Elgin Air Conditioning unit has a fairly low SEER rating, it may be costing you too much money to keep it running. If your air condition unit's SEER rating is under 13, you can reduce your energy expenses by replacing it.
*You're faced with costly repairs for an older unit. This point relates to the mention we made above regarding typical lifespans of South Elgin Air Conditioning units. Whenever you are looking at significant repairs for any type of major home or commercial HVAC component, consider the costs of getting the repairs versus the costs of having a brand new unit installed instead. If the expense of the repairs would involve a big part of a new component, and specifically if your South Elgin Air Conditioning shows other signs of wear, it probably will make more sense to make the investment in a new cooling system.
*Recurring breakdowns and service interruptions. Does it feel as though your South Elgin Air Conditioning frequently malfunctions? Repair bills for major HVAC components can start to add up and it doesn't make a lot of financial sense to keep repairing older units – similar to repairing an old car that may no longer be worth the expense. Save yourself the hassles by making a wise investment in new, professionally installed South Elgin Air Conditioning that will keep your home cool and comfortable for a very long time with no problems.
*Your home or commercial building is not comfortable during the summer. Is your cooling system not doing its job sufficiently? Was your home too stuffy and uncomfortable last summer? If so, this is a likely sign that your air conditioner is declining or could be the wrong size for your home's comfort needs.
In any case, you need your air conditioner to be dependable. If it is unable to keep your home's interior cool enough, give Elgin Sheet Metal a call and we'll dispatch a service tech to take a look and recommend a solution.
If you're a home or business owner with any questions regarding when to replace your existing cooling system, or if your system is in need of repairs, contact Elgin Sheet Metal – your trusted source for South Elgin Air Conditioning.
South Elgin Air Conditioning – About SEER Ratings
An adequate SEER rating basically depends upon what you are looking for in a cooling system.
SEER stands for "Seasonal Energy Efficiency Ratio". This is simply the ratio of the overall cooling output of a South Elgin Air conditioning unit over the course of an average cooling season divided by the energy it consumes in watt-hours. SEER can also stand for "Seasonal Energy Efficiency Rating". The ratio is calculated throughout a whole cooling season by applying a steady indoor temperature and a range of outside temperatures from 60 degrees to over 100.
Note that a SEER ratio is an efficiency rating similar to a miles per gallon average for a vehicle. For example, a car that gets 30 miles to the gallon for highway driving would probably be less efficient driving in congested city traffic. This same notion applies to an air conditioner.
A greater SEER rating typically means better energy efficiency under certain conditions. The minimum SEER for air conditioning is 13, although most late model air conditioners can have a ratio that ranges between 13 and 21. But remember: this is a maximum rating. The performance of a cooling system can differ depending up the size of a home, its ductwork and other HVAC variables. Even with a unit that carries a higher SEER number, it is still beneficial to practice energy saving tips in the summertime.
Minimum SEER requirements can differ according to geographical areas. The minimum number in the South is 14 and drops down to 13 in the Northern states. These ratings don't necessarily mean that a South Elgin Air Conditioning unit is not efficient. Many older cooling systems can carry a rating of eight or nine, which is still far more energy efficient than cooling systems of years past.
Units with higher SEER rating will typically have two components to supply better interior comfort:
*Two-stage or a variable-speed compressor unit.
*A variable-speed blower.
South Elgin Air Conditioning with low SEER ratings are generally one-stage and only perform on one speed. This typically means they will frequently switch off and on when weather conditions are mild and the homeowner may detect uneven cooling in some rooms. Also, there could be greater humidity levels that can be uncomfortable.
If you would like to learn more about SEER or about South Elgin Air Conditioning solutions for your home or business, a local Elgin Sheet Metal specialist can help you find an affordable energy saving unit that's the ideal match for your needs.
Elgin Sheet Metal – Serving Chicagoland
For more than 75 years our company has been among the areas most recognized heating, air conditioning and ventilation providers. Elgin Sheet Metal was founded in 1936 by Paul F. Hudgens.
The business continues today through sons Paul, Patrick and their families. A big component of our longevity and success is simply our tradition of fulfilling the needs of our customers. Whether you are in need of standard HVAC maintenance, emergency repairs, new equipment or a complete comfort system, Elgin Sheet Metal has the experienced service techs and great products for fast and professional solutions.
We take pride in ourselves and in our dedication to sound practices and we always stand behind our work. Our valued customers can look forward to quality for their investment and we continually aim to fulfill and exceed expectations. In the rare event that make an error or overlook something, we resolve the issue promptly and at no expense to the customer.