Hoffman Estates Furnace Repair – Call Elgin Sheet Metal – 847-742-3486
Your furnace is the most important major appliance in your home when it comes to keeping your family comfortable. When it's not working as it should, it calls for an immediate solution before the situation gets worse. For affordable and fast Hoffman Estates Furnace Repair call an established area contractor with a long track record of excellent customer care: Elgin Sheet Metal. We'll dispatch an experienced HVAC service tech to assess your furnace and home heating system and recommend which repairs will restore function and comfort to your home.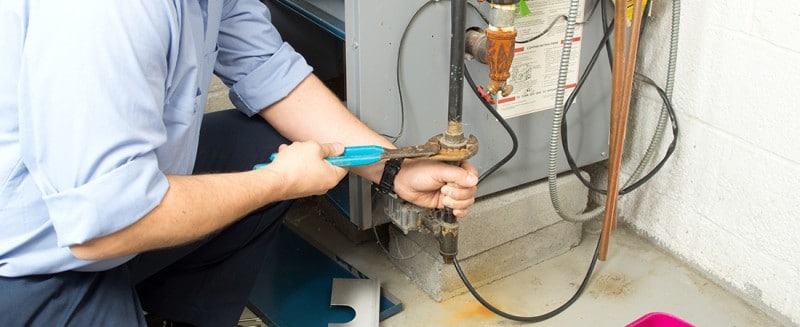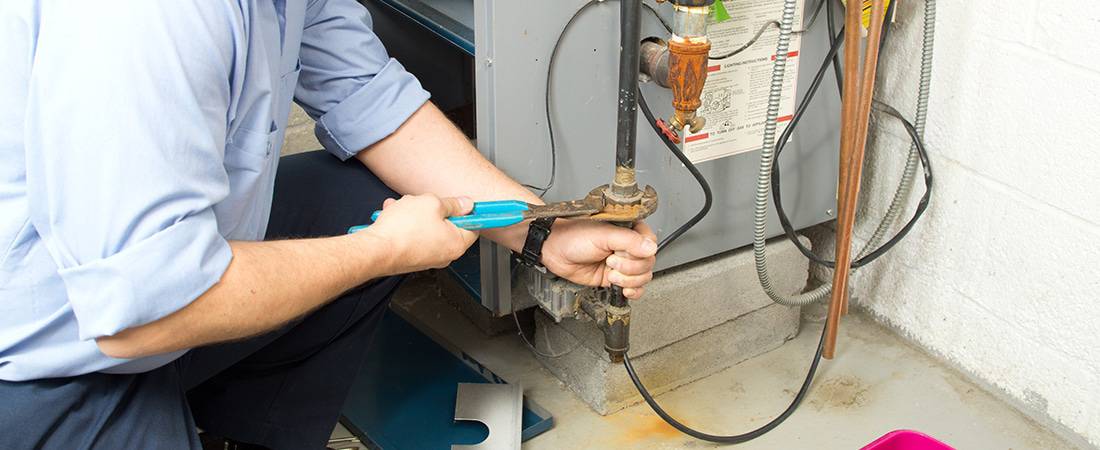 Common Signs You Need Hoffman Estates Furnace Repair
It is essential for homeowners to know the common warning signals of the need for Hoffman Estates Furnace Repair or replacement. It is equally important to be proactive and call for service before a total malfunction occurs. Contact the experts at Elgin Sheet Metal if you're seeing any of the following:
Your utility bills show a sudden increase. Furnaces can become less efficient as they age particularly if they haven't received consistent maintenance. A unit that needs Hoffman Estates Furnace Repair will need to run for longer periods of time just to generate the same level of comfort. Naturally, this can lead to a spike in your utility bills.
Your furnace's burner flame is yellow. A yellowish or faltering burner flame is often a warning sign that hazardous carbon monoxide could be emanating from your home's furnace. Other signs of carbon monoxide are soot marks around the furnace, lack of an upward-moving draft in your home's chimney or moisture collecting on the windows, walls or interior surfaces. Don't delay in calling us for Hoffman Estates Furnace Repair if you see these signs.
Unusual sounds. Older furnaces often begin to give off some unusual sounds as they approach the tail end of their useful lifespan. Have you been hearing bangs, pops or squeals coming from your home's furnace? Or, does the blower come on and off too frequently and blow only cold air? If so, this are signs that you should get Hoffman Estates Furnace Repair or replacement.
Hoffman Estates Furnace Repair – What To Check If Your Furnace Isn't Working Correctly
Start with your thermostat. Before assuming there's a serious malfunction with your furnace, take a look at your home's thermostat and verify it's "telling" the furnace to switch on. Thermostats can be complex and take some familiarity in order to be sure they're working properly. If your home is not being heated sufficiently, follow these troubleshooting tips.
-Confirm that the thermostat is set to "heat" instead of "cool".
-Compare the thermostat's setting to the room's actual temperature. Set the thermostat five degrees higher than the room's real temperature to see if the furnace switches on.
-Confirm that the thermostat displays the correct day and time – including a.m. and p.m.
-Follow the thermostat wiring all the way to the furnace to look for breakage. Particularly if you've done any renovating of late. If you spot a break in the wires, splice it back together and wrap with electrical tape.
-Replace the thermostat battery. In the event of a power failure with a dead battery in the unit, the settings will be lost and the thermostat will go back to the default settings.
-Open up the thermostat and clean out any dust. Confirm the unit is level and correctly attached to the wall, with no loose wiring.
Thermostat Tip: Most leading brands have their manuals online. If you've lost your thermostat's owner's manual, simply visit the manufacturer's website.
Check switches and circuit breakers. It may sound unlikely, but sometimes the only attention a furnace requires is to be switched on. Check for a basic wall switch near the furnace, and for a circuit breaker or fuse assigned to the furnace too. Confirm that the panel covering the furnace blower motor is firmly fastened—there's typically a switch under the panel that has to be fully pressed for the furnace to run.
Change the filters. Clogged furnace filters are among the most commonly reported causes of heating problems. Dust, pet fur and dirt block proper airflow. When the filter gets too dirty, the furnace's heat exchanger can overheat and switch off before the home is adequately heated. If your furnace's blower runs but there's no heat coming out it's probably time to put in a new filter. A dirty filter can also lead to dirt buildup on the exchanger which reduces efficiency and shortens effective lifespan.
Consult your Hoffman Estates Furnace Repair owner's manual to see where the filter is located and how to change it. Generally, we recommend changing filters once per month. Make sure that the arrow points toward the furnace. Inspect pleated filters once a month
Confirm that the gas is switched on. Similar to electrical switches, it's possible that the gas valve is switched off. Follow the gas line from your furnace to the gas meter to confirm if it's turned on.
Gas Hoffman Estates Furnace Repair solutions may depends on how old the furnace is. If your home has an older furnace or a boiler, you might have a pilot light. Open the front panel and burner cover to see if the pilot light is lit.
Check to see if your home's chimney exhaust flue is clear of obstructions. Attracted to shelter and warmth, birds can sometimes fall into chimney exhaust flues. Switch off your furnace, turn the thermostat down and look into the duct where the furnace is connected to check for blockage.
Clean the drain lines. Efficient furnaces can often drain away multiple gallons of water every day in peak heating season. When drainage lines become blocked by debris or mold, it can cause a shutdown and calls for immediate Hoffman Estates Furnace Repair. If the drain line appears clogged, take off the hose and pour in a mix of water with a little bleach to flush it clean.
Look in the ventilation ducts for obstructions or leaks that can limit proper airflow. If your furnace turns on but some rooms in the house are still cold, take a look to see if all the vent registers are open. Then look at any ductwork you can see to check for gaps between segments. Seal up any gaps you find with specialized duct tape. Our Hoffman Estates Furnace Repair techs can do this for you if you are unable to access the vents.
Clean out leaves and dirt intake vents or exhaust vents. If your furnace has vents out the side of your house, look to see that nothing is obstructing the intakes or the exhaust vents. If it's ice buildup that causing the clog, there could be a problem somewhere in the heating system and you should probably call for Hoffman Estates Furnace Repair. If you own a heat pump, clear out any grass and leaves that have collected on the fins of the external compressor unit. Before winter starts, hose the unit down from the top to clean away dirt and debris from the housing.
Contact Elgin Sheet Metal for fast and economical Hoffman Estates Furnace Repair at 847-742-3846.