Which Kind of Hampshire HVAC Do You Need?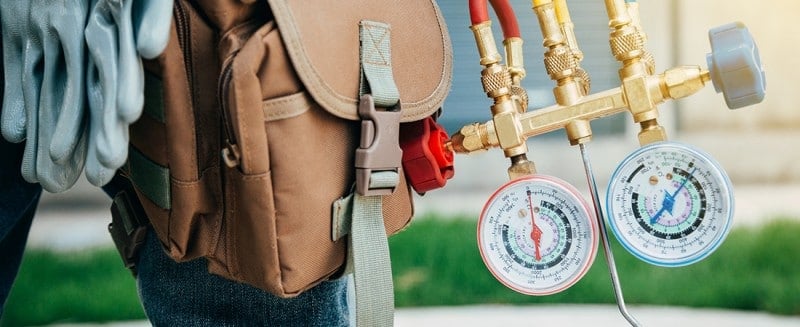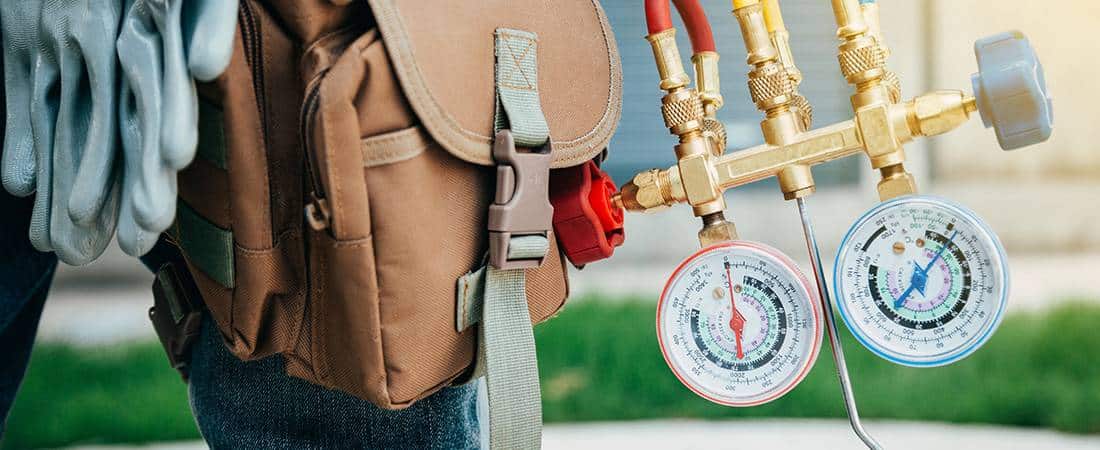 Elgin Sheet Metal – 847-742-3486 – Affordable HVAC Services for All Your Heating and Cooling Needs – Serving Elgin and Neighboring Communities including Campton Hills and Hampshire
Dependable heating and cooling is what maintains your home's comfort levels all year long regardless of what the weather conditions may be. Because there are so many excellent Hampshire HVAC system options through Elgin Sheet Metal, your own needs may vary from those of your neighbors. Knowing your particular comfort requirements is part what helps you stay current with regular maintenance and to prevent issues like overworked appliances and appliance breakdowns for a healthier and more welcoming home setting.
Consistent Hampshire HVAC Maintenance
Every Illinois home's comfort system – whether a central or mini-split system – typically requires maintenance at least two times per year. Maintenance by an experienced Hampshire HVAC tech is essential to keep your system running clean and in good condition. It also lowers the likelihood of malfunctions and improves air quality.
Though the specific maintenance steps you'll receive will be based on the type of system in your home, your Hampshire HVAC technician will thoroughly clean the main components and check all the parts for signs of wear that could indicate the need for replacement or added lubrication. The air registers and ductwork is also assessed for blockages or leaking.
Expert Installation of Humidifiers, Air Cleaners – Hampshire HVAC
Temperature is just one of the many characteristics of the air in your home. Both the levels of allergens and the percentage of moisture in your indoor can also have an influence on household comfort. If you're concerned about how dry, cold air in the winter affects the finishes in your house and on your skin, a humidifier can substantially improve the air quality in your home. As an alternative, whole-home air cleaners enhance your standard furnace filters to help block out airborne allergens, dust or even kill off bacteria for the best in healthy indoor air. This is particularly useful if someone in your household has allergies or suffers from asthma. Your Hampshire HVAC service tech from Elgin Sheet Metal can advise you on the selection and installation of these excellent air quality products.
Hampshire HVAC Zoning Capabilities for Better Home Comfort
If your home is fairly large you might be experiencing inconsistent heating and cooling which leaves some areas and rooms sufficiently comfortable and others not so much. This common problem can frequently be resolved with Hampshire HVAC zoning, which brings another level of effective control to your residential heating and cooling comfort system. Zoning enables the homeowner to heat or cool certain areas and rooms at a particular time – like an upper, main or lower floor – to help lower costs and direct warmed or cooled air to where you want it to go. The addition of Hampshire HVAC zoning makes attaining your desired comfort levels easier and economical. It also lessens the strain placed upon your existing appliances by defining the area they're required to heat or cool.
Full Slate of Hampshire HVAC Comfort Solutions
Elgin Sheet Metal is pleased to present a wide range of heating and cooling solutions at affordable rates to fulfill your home's needs with respect to efficient energy consumption and comfort. Please take a moment look through our website for more useful info about Elgin Sheet Metal, our line of excellent products and our services – which include maintenance plans, repairs and new installations and 24/7 emergency services too.
Indoor Air Quality Solutions
The consistent quality of the indoor air in your home is dependent on a few factors. Good indoor air quality has many benefits such as comfort, long-range health and even better Hampshire HVAC efficient performance. If you are not certain if your house may benefit from better indoor air quality, talk to one of our representatives today.
Signs Your Air Conditioner Is Due for Service
If you've noticed that your monthly utility costs are climbing lately yet your home still doesn't feel comfortably cool in the summer, read on to learn of the common indicators that your air conditioner may be ready for replacement:
Weird Noises and Odors
It is fairly common for air conditioner units to begin making unusual sounds when they're experiencing problems. Squeals and grinding noises can be an indicator that there's something going wrong inside of the unit such as a damaged or out of place component. If you begin hearing any noises from your air conditioner call the Hampshire HVAC experts at Elgin Sheet Metal. We'll take a look and make a recommendation for your best plan.
Sounds are not the only sign that there could be something faulty with your air conditioner unit. They can start to produce unusual odors when something is not right with the cooling system. If you detect musty or burnt smells coming out of your vents you may need to consider replacing it.
Your House Doesn't Cool Down Enough, Weak Airflow
In some cases an air conditioner unit can keep moving air through a house without actually cooling it. This can indicate a number of different problems, some of which cannot be fixed or would be expensive to fix.
Perhaps the air in your house is sufficiently cooled but the flow is not as strong as it once was. This is a common air conditioner problem that could be a sign you'll need a new one.
Your Air Conditioner is Over 10 Years Old.
Age is another element to take into account in Hampshire HVAC repairs and replacement. Even with regularly scheduled maintenance, some air conditioner units cannot keep performing beyond a certain point. If your cooling system is beyond ten or 12 years old then you may want to consider replacing it to maintain your home's comfort.
Our experienced Hampshire HVAC team is ready to help your household enjoy the reliable comforts of new air conditioner installation.
Expert Heating Repairs and Maintenance
Throughout the winter, extended periods of cold temperatures can keep your furnace working hard to produce enough heat to maintain interior comfort. While many furnace repairs call for professional help, there are some steps homeowners can perform to resolve heating issues.
Whatever may be causing your heating system to falter, resolving it sooner rather than later is always recommended to prevent furnace damage and discomfort.
Call Elgin Sheet Metal for Expert Furnace Repair
For the most part, it's best to call us for professional, affordable Hampshire HVAC repairs if you are experiencing problems with your heating system. If your furnace is showing symptoms like loud sounds, repeatedly switching off and on or simply a lack of reliable heat do not hesitate to call Elgin Sheet Metal for help. Additionally, you should not attempt to fix an issue with your home's gas line, furnace blowers or electrical system by yourself for obvious safety reasons. Calling Elgin Sheet Metal is the most effective way to solve these types of issues fast and safely for furnace performance that lasts. Other heating system issues, like excessively high heating costs or uneven air distribution, should be addressed by a Hampshire HVAC service tech who can assess your system and identify the cause so you can benefit from comfort during the next winter.