Elgin Sheet Metal – Affordable Hampshire Heating Repair – 847-742-3486 – FREE ESTIMATES
Cold air is just part of routine conditions during a Midwest winter – it's why a home heating system that you can depend on is among the most important major components of any residence. When a system runs into problems there's very little time for delay in seeking Hampshire Heating Repair. A sudden furnace malfunction during a cold front can be more than just uncomfortable: it can present an actual health hazard if temperatures are cold enough.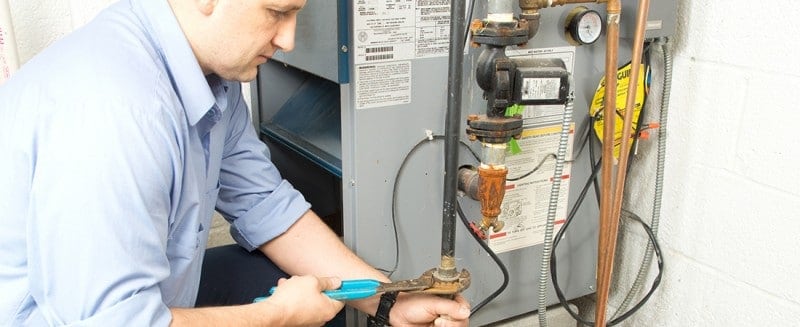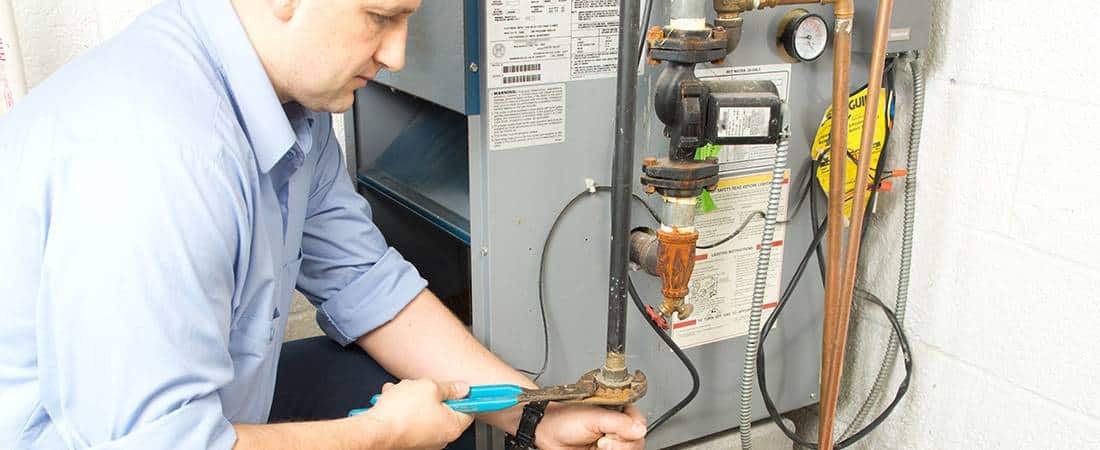 Hampshire Heating Repair
The positive news is that home heating systems rarely malfunction without showing warning signs first. Most signs of trouble can be identified by the homeowner, allowing time to call Elgin Sheet Metal for Hampshire Heating Repair before the situation becomes risky. This not only prevents the stress of an
unexpected heating system malfunction, but will often limit the cost of repairs because the problem has less time to develop into something worse.
While an "official" diagnosis is often best left experienced Hampshire Heating Repair service techs,
there are a number of common signs of a struggling heating system that are relatively easy for an alert homeowner to see. These can include (but are not necessarily limited to) the following:
Unusual Noises. This symptom can basically be any sound coming from your heating system that you do not identify as a part of its standard, daily functions. Over time, you've likely become used to the sounds your heating system makes when it's operating problem-free. That makes it relatively easy to detect noises that are out of the ordinary like banging, screeching or metallic groaning sounds. Like with other parts of HVAC, strange noises are usually a signal to call for Hampshire Heating Repair.
Heat Levels Too Low. When the burners become clogged it tends to cool the air circulating through your home's ductwork. It can be fairly easy enough to detect this by feeling the air coming out from your ducts or just observing if your heater runs for longer periods than usual.
Weak Air Flow. This is a sign of the need for Hampshire Heating Repair that's typically caused from blocked ductwork or clogged filters. Additionally, problems with the fan's motor or the fan blades can also be the cause of poor air flow. They can result in the same sort of issues seen with heat levels that are too low, which forces your heating system to work harder and longer that it generally should.
If you're noticing any of these signs, call Elgin Sheet Metal for prompt Hampshire Heating Repair at 847-742-3486.
Your home's heating system is a sophisticated component that keeps your household comfortable. That's why it is so important to call for Hampshire Home Heating Repair at the first signs of declining performance or a change in its function. In many cases it requires an experienced HVAC technician to assess if the problems are major or minor – sometimes the biggest heating problems only show minimal signs of trouble at first.
The sooner you call us for affordable Hampshire Heating Repair solutions, the more likely the repairs will be fairly minor. Overlooking the warning signs of heating system problems will frequently lead to a larger problem down the road. One of the most effective ways to resolve problems with your home heating system is through regularly schedule maintenance appointments with Elgin Sheet Metal. These routine appointments should be set at least once per year depending upon the kind of system in your home. Our trained and experienced technicians go through each part of the system to assure that everything is functioning as it should. A Hampshire Heating Repair or maintenance visit will typically involve checking connections, cleaning out debris that's collected since the prior checkup, a change of air filters and replacement of any parts that show signs of wear. These practical updates will decrease the risk of a heating system malfunction and keep it running more efficiently.
Benefits of Regular Hampshire Heating Repair and Preventative Maintenance
Regardless of how long it's been since the last service appointment for your home heating system, it's always beneficial to have our technicians take a look at how it's functioning and make any adjustments that will keep it running smoothly. Any improvement in a heating system's functioning can help save on your monthly utility costs and reduce repair costs over the system's lifespan.
For all types of Hampshire Heating Repair and preventative maintenance that will keep your home comfortably heated throughout the winter season, do not hesitate to give Elgin Sheet Metal a call today. We are always ready with helpful answers to your questions or we can schedule a maintenance visit at a time that's convenient for you. Our experienced service techs can work on any kind of home heating system.
Furnace Maintenance – Affordable Hampshire Heating Repair
During the winter months, you'll need an efficient furnace that will reliably keep your home comfortable regardless of how low the temperatures get. The surest way to know that your furnace will perform without problems when you need the most is through expert furnace and Hampshire Heating Repair. Our expert HVAC techs are trained in all type of furnaces and related heating system components. We use the finest quality parts and best practices, so you can rest assured that the repairs we do will last for the long term.
It is essential for homeowners to pay close attention to their furnace and heating system.
In many instances, homeowners might only learn there's something wrong with their furnace when they switch it on at the start of the cold season. That's why it's a smart idea to hire Elgin Sheet Metal
for thorough preventative maintenance for your furnace before winter really gets into full swing. By going through the entire system we can make sure it's in proper working condition and that no components need replacement.
This allows our Hampshire Heating Repair technicians to identify problems and resolve them before they result in inconvenience or the need for an emergency repair call. Our furnace maintenance solutions will also help keep furnace at its most efficient for many years.
Even well–maintained furnaces can malfunction occasionally. When it does happen, have confidence in knowing that Elgin Sheet Metal is just a phone call away. We'll dispatch an HVAC service tech as soon as we can to evaluate the problem and provide you with a no-hassle estimate for recommended repairs. Once you grant approval, we'll proceed with our work and restore comfort to your home before you know it!
Elgin Sheet Metal for Furnace and Hampshire Heating Repair
Don't hesitate to schedule a service appointment with Elgin Sheet Metal if you spot any problems with your home's furnace. Resolving these types of heating problems proactively will typically make furnace repairs simpler and less expensive – and avoid a sudden loss of heat in the middle of winter.
Some common signs of furnace problems to be aware of include sporadic, inconsistent heating of your home, any strange odors coming from the furnace, leaks from any component of the furnace or the home heating system and any sharp uptick in your monthly utility bills.
Give Elgin Sheet Metal a call for speedy and affordable Hampshire Heating Repairs or for any of your HVAC needs. We've been serving homeowners in the local communities for more than 75 years – let us help keep your home comfortable this winter.