HVAC Campton Hills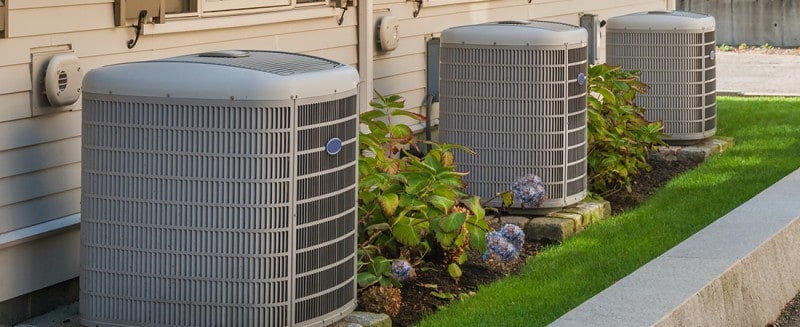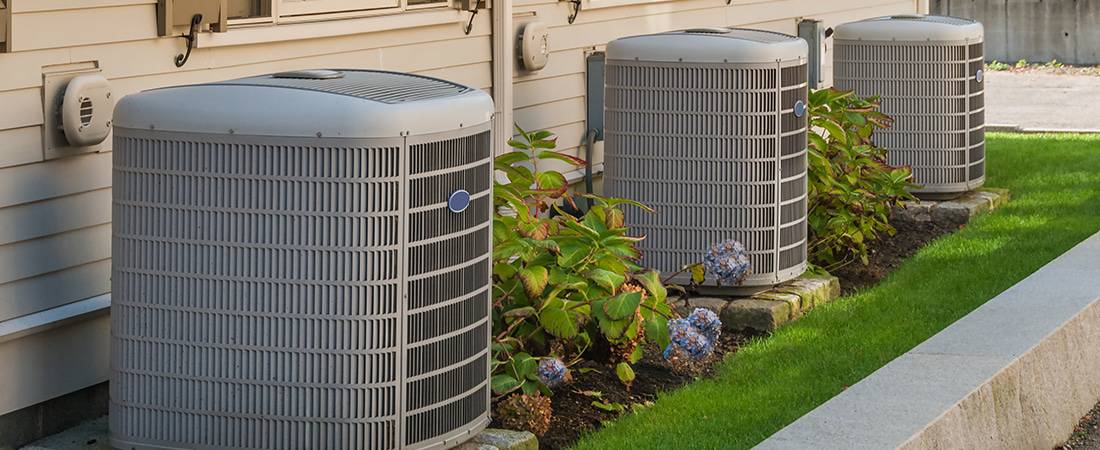 Affordable HVAC Campton Hills – Elgin Sheet Metal – 847-742-3486
When it comes to routine maintenance or minor repairs, there are a few HVAC Campton Hills tasks that homeowners can tackle on their own such as changing out furnace filters, cleaning condenser coils or de-icing an air conditioner unit. HVAC components, however, are rather sophisticated mechanical systems that generally call for the services of certified repair techs to identify and resolve issues. If you are seeing any of the following HVAC Campton Hills issues at your home, you'll most likely want to call Elgin Sheet Metal to schedule expert solutions:
Electrical HVAC Issues
The high level voltage and electrical currents that HVAC components require to do their job can present a safety risk if someone who is inexperienced attempts to work on them. In addition to the potential hazard to your household, you also run the risk of voiding your homeowner's insurance coverage and creating larger problems. Our trained HVAC techs have the expertise to safely repair issues like loosened cables, wiring shorts or replace faulty capacitors.
Replace Refrigerant Fluid
Low Freon is among the most common reasons why air conditioner units start to emit warm air, but refilling Freon should typically not be performed by the homeowner. A hazardous material, Freon is regulated and should only be handled by licensed HVAC service technicians.
Preventive HVAC Campton Hills Maintenance
It is beneficial to have our service technicians perform regularly scheduled inspections of your home's heating and cooling system to look for signs of disrepair or potential hazards. We can perform a cleaning, tighten loose parts, do testing and make needed adjustments to your system's components in the spring and fall to assure dependable operation for years to come. This helps to keep minor issues from becoming large problems that lead to service interruption.
From our main facilities on Schneider Drive in South Elgin, we provide affordable, prompt services for all aspects of heating and cooling systems for homes and businesses in the communities of Campton Hills, St. Charles, Elgin, Burlington, Hoffman Estates and many more.
Contact our repair service technicians to set an appointment, or benefit from our convenient preventive maintenance agreements and HVAC tune-up offers to assure that your home's comfort system runs consistently.
Was Your Home Comfortably Heated This Winter
With the bitterly cold winters we typically experience here in Illinois, your home heating system is obviously among its most vital features. With so much depending on the performance of your furnace and its supporting parts it naturally requires consistent maintenance. Below, we'll go through a few common signs of furnace malfunction to help identify issues with your system before they get worse:
Escalating Energy Bills – HVAC Campton Hills
It's no surprise that a typical home's energy bills are a fairly reliable indicator of how well its HVAC Campton Hills is functioning. If you monitor what you spend per month on your utilities, you'll soon be able to detect when it fluctuates. A sharp rise in your bill is a sign that your system is straining – which is a common cause of many HVAC problems.
Your furnace consumes fuel so it can keep your household comfortable. If a major problem develops within the inner components of a heating system it will consume more and more energy to maintain adequate comfort. As a result, energy bills increase. If there is an issue with your HVAC Campton Hills, it will probably worsen if not resolved soon and your furnace will be at risk of malfunction.
Frequent Repairs
If it seems like you're fixing your furnace a lot in recent years, it could be time to consider investing in a new furnace before you are faced with a service interruption – which always seems to happen at coldest times of the year. Review how often you've needed furnace repairs over the last two or three years:
if those costs are feeling more like a monthly payment talk to our customer care experts about our line of affordable and efficient Carrier furnaces.
Inconsistent Heating, Unusual Sounds
If some of the rooms or areas in your house are significantly warmer than other rooms, it's a sign your heating system is struggling. Part of a furnace's role is to evenly distribute warm air throughout the house. If it is much chillier in some rooms of your house in the winter, it's another sign of failing performance.
Heating systems make some degree of noise when they are running normally. But if you hear clunking or grinding sounds it is a common sign that something isn't working correctly. Scheduling an HVAC Campton Hills maintenance appointment is the best way to detect what is causing the sounds and get the problem resolved.
Aging Furnaces
Like any other major component of a comfort system, your furnace has a limited service lifespan. As effective as routine maintenance is for extending that lifespan, every furnace must be replaced eventually. If yours is over 15 or 20 years old it is probably time to consider replacement.
Dusty Interior Air
Does it seem as though you are continually battling dust build-up in your home? A dirty heating and cooling system can result in a dusty home as dirt particles are circulated into the various rooms. Dirt and dust in your HVAC Campton Hills appliances and vents can diminish their efficiency, putting a greater stress upon the comfort system. This raises the risk of a breakdown. If you observe that your house is getting dustier than it used to be, it's a smart idea to contact us for an inspection to identify whether repairs will be needed.
A Yellowish Pilot Light
If your home's HVAC Campton Hills system has a gas furnace, remember to periodically take a look at the pilot light. The pilot light ordinarily should be burning blue. This is an indicator of a correct mix of gas and air as the unit is creating heat. If the pilot light is yellow, it is a sign that this important mix is out of correct balance. This can impact the proper functioning of your HVAC Campton Hills furnace and might lead to more unwanted byproducts. If you see that your furnace's pilot light is yellow or orange – or basically any color that is not a consistent blue – it's time to call Elgin Sheet Metal for fast HVAC Campton Hills solutions.
Too Much Condensation – HVAC Campton Hills
Condensation and excess moisture collecting near your HVAC Campton Hills system is a sign that repairs are due. Insufficient heating and cooling can lead to high levels of humidity in your home, leaving condensation that's usually most obvious on tiled surfaces or windows. If your air conditioning unit's drainage line gets clogged, it can result in puddles of water around or underneath the evaporator. This sets the state for mold growth. If you are noticing humidity or moisture, an HVAC Campton Hills service call can determine what's causing the problem.
Elgin Sheet Metal's service techs are standing by ready to help you assess any heating or cooling problems your home is having: from common wear and tear to furnace or air conditioner failure. Please continue to look through our site and find out more about our comfort services and excellent heating and cooling products.